Crystal Light Color Healing Light Torch (8 color heads) FREE Suitcase, Chakra
Crystal Light Color Healing Light Torch (8 color heads) FREE Suitcase, Chakra
description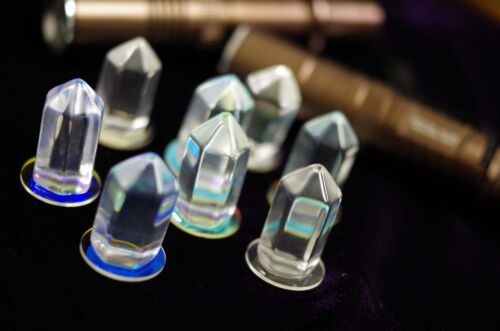 2 crystal lights and 8 natural crystal head with batteries in a metal case. 
Each case measures approx. 5"(L) x8.5"(W) x2.25"(D),
Weighs approximately 1.5 Pounds. 
Crystal head can

be

changed

to

different

colors.
"Crystal Light Healing accesses the vibrational frequency of crystals through color, sound, light and sacred geometry. These frequencies are then resonated through our subtle bodies, chakras and higher vibrational points to stimulate healing.Crystal ColorLight Therapy is a healing modality that combines the powerful healing powers of Crystals and Color Therapy to help facilitate physical, emotional, mental, spiritual healing and well-being.